(기도폐쇄처치기) 2019년 혁신 우수상 수상 - Dementia, Care & Nursing Home Expo in UK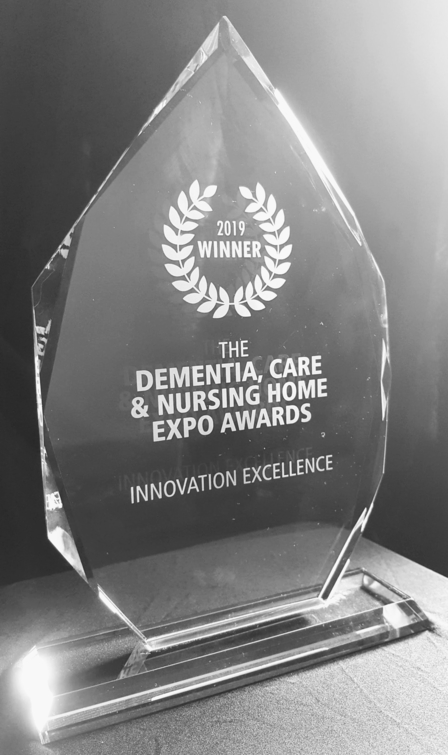 Judges at the 2019 Dementia, Care & Nursing Home Expo in the United Kingdom honored Dechoker with the Innovation Excellence award on Tuesday. Organizers picked Dechoker for its innovative and cutting-edge product, noting that the award honors
"an original, cost-effective and operational product or service that really will affect positive change in the care industry."
The Dechoker, an easy-to-use medical device that is revolutionizing choking first aid, has been credited with saving the lives of 34 people globally, many of whom are residents of care homes.
Dechoker team members were in attendance at the expo at NEC, Birmingham. The event was held in association with Care Home Professional. Dechoker was also honored to be among this year's guest speakers, discussing the dangers of choking in the talk, "Choking — The Silent Killer in the Adult Care Sector."
Choking has long been a threat to people living in care and nursing homes. Statistics show a shocking number of care home residents die needlessly from choking each year. The true total is believed to be much higher that what is reported because many of the deaths happen in the hospital after the choking incident.
Dechoker is honored to receive this special recognition and we congratulate all of the award finalists for their efforts in improving the lives of some of our most vulnerable community members.
The Dementia, Care & Nursing Home Expo is billed as the UK's "most dynamic social care event dedicated to inspiring business growth and a sustainable social care model."